IDEAS COMPETITION WINNERS
The first, second, and third place winners were chosen by a panel of judges with experience in design, architecture, community engagement, planning, public policy, and public space management.
The Queens winner was selected by the competition team. The Competition received over 250 submissions from across the country and around the world! Scroll down to see which entries took the top prizes.
FIRST PLACE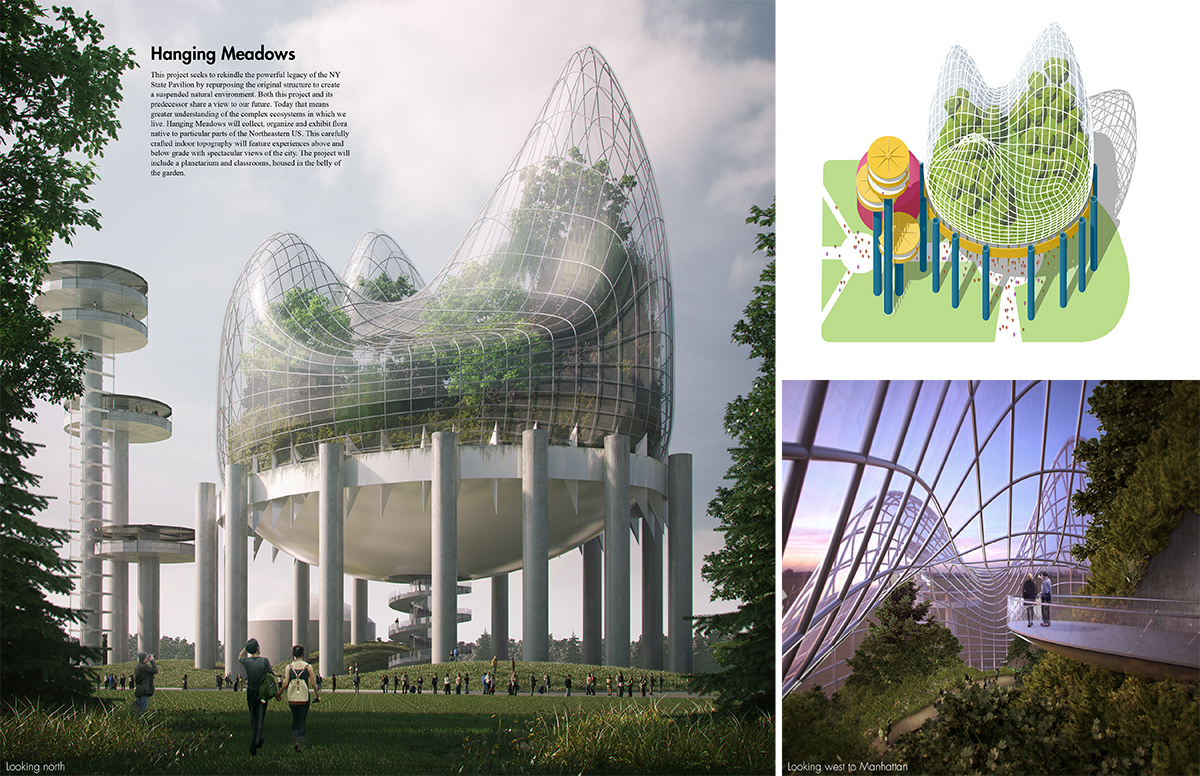 A repurposed Pavilion would serve as the base to a suspended natural environment with its design nodding towards the future. "Hanging Meadows" would feature plants from the Northeastern U.S. and provide visitors with a beautiful view of the city while standing amidst nature. A planetarium and classroom space would be found below the garden. View the full entry.
SECOND PLACE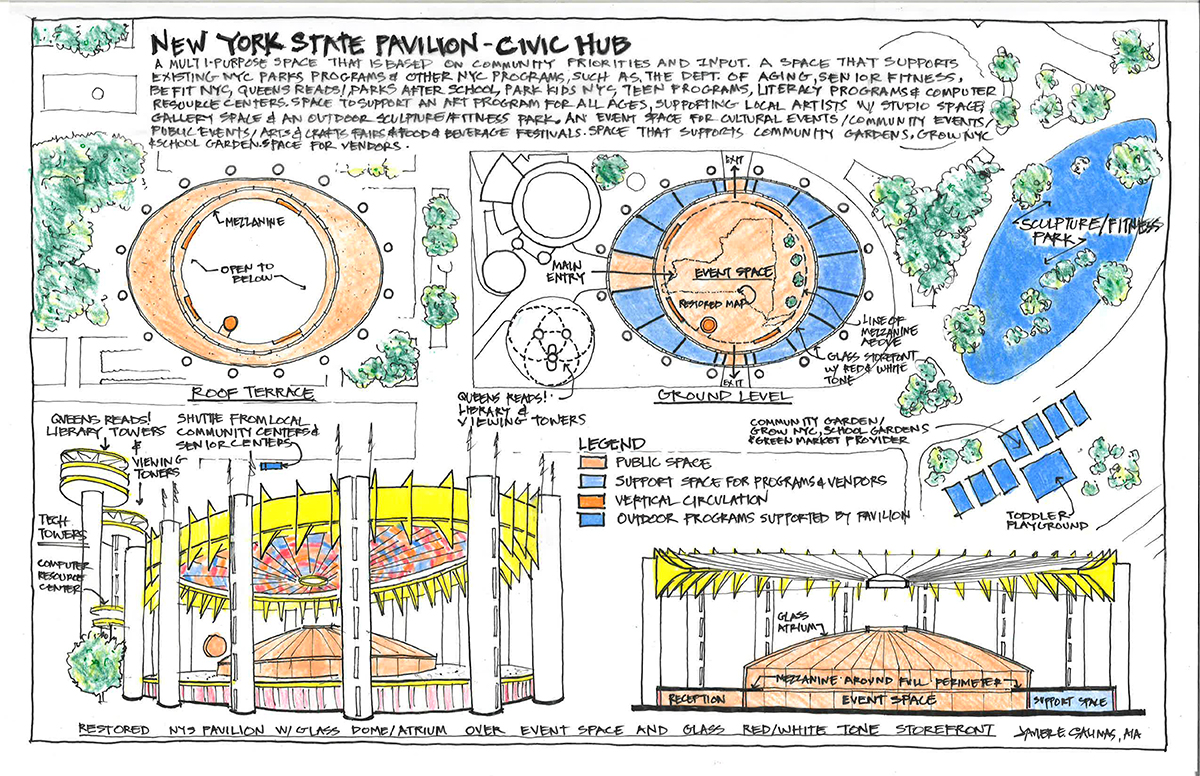 Focusing on the community's priorities and input, this multi-purpose space would work in conjunction with public programming. Shuttles from local community and senior centers would be sure to include everyone on the various local events and festivals that would be hosted in the open event space.
THIRD PLACE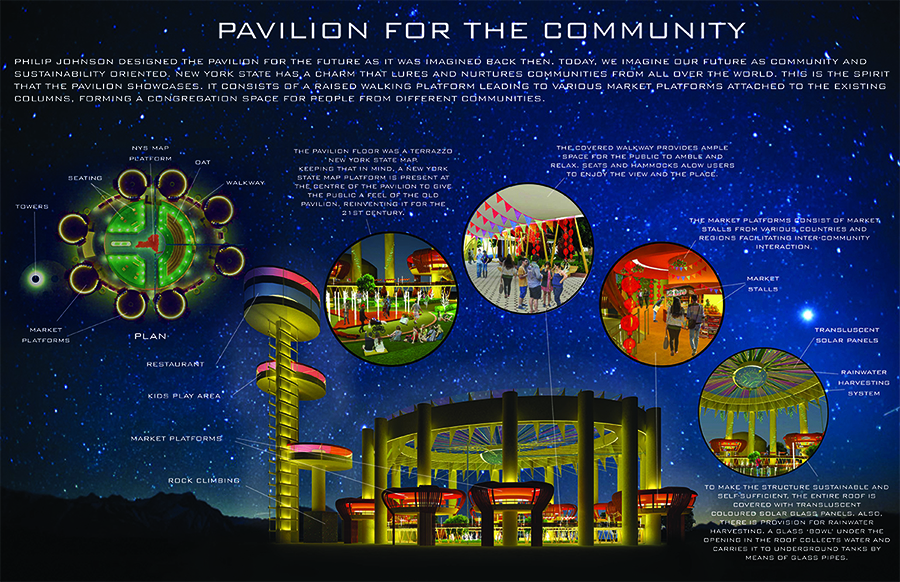 This plan would transform the Pavilion into a cultural marketplace working towards harmony through human interaction and sustainability. Features such as a communal children's play area and solar panels pave the way towards a brighter future for the coming generations.
QUEENS WINNER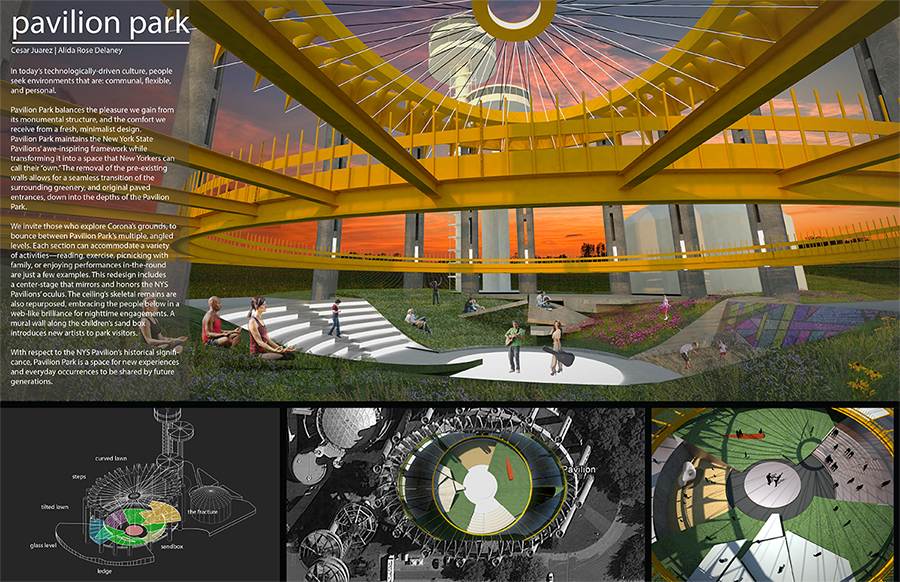 Pavilion Park honors the historical significance of the original New York State Pavilion in Queens, NY, through its transformation into a multifunctional public space.